Home-grown Texas Wine

from Our Farm to your Table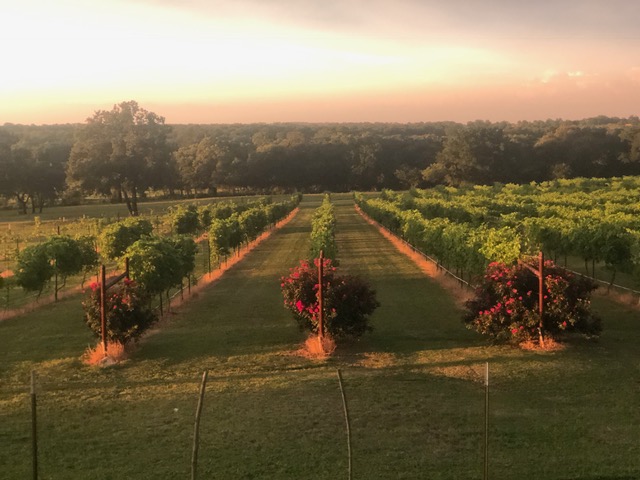 It was just one of those years. There was way too many grapes and I was tired of making jelly.  I figured ….this can't be rocket science…. I'll try making wine.  Heck, they've been making it for 2 thousand years. With a good hill country recipe, more grapes than you can say grace over, and a grass roots fascination in the process of it all, the stage was set for the fulfillment of a hearts desire.
Growing up in the Magic Valley of Texas, there was always some type of plowing, harvesting, canning and cooking going on. We had rag dolls stuffed with cotton gleaned from the side of the road. Sunday there was fried chicken and a ritual nap on pillows stuffed with feathers  (a by-product of lunch).   In black dirt, you can grow anything, and it grows all year long.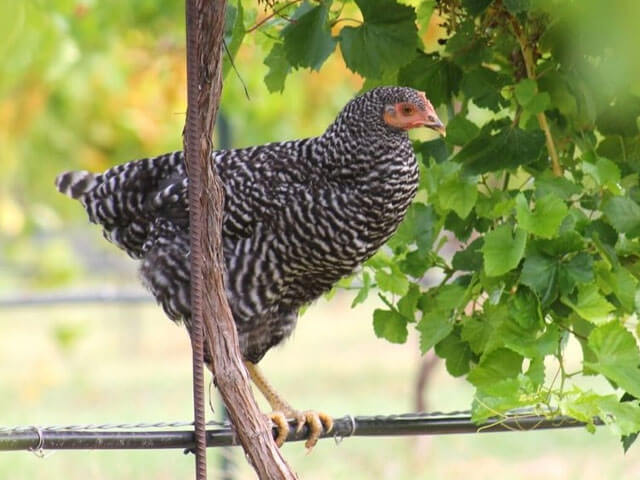 Chicks at the Bar Ditch Winery are "Toasted" not roasted. We count on these girls (and a guy or two) to help sustain our vineyard of Mustang and Blanc Du Bois vines by liberating pests from our grapes. The Chicks like the grapes as well… and if they eat too many… well, we just pick more from the bar ditches of Erath County Texas.
Wild Mustangs are "Celebrated" at the Bar Ditch Winery. Free-roaming along fence lines, under oak trees and in the bar ditches of Erath County Texas, we chase these grapes each year for one more ride into the elusive. Just call it a taste of freedom without the proper restraints. This is our foundation and where our fascination began.
Join in with every bird, bunny, chicken and hawk that find refuge in its branches and its fruit. It's all here…. all you have to do is tip your glass.
Winery and Event Venue in Erath County, Texas